Mount Kenya university group mainly technicians and Medical engineers have also reacted quickly to the heightened demand for ventilators due to the Covid-19 outbreak. This week started producing their first low-cost ventilator dubbed "Qtron-Vent" as the fight against coronavirus gets to a crucial tipping point.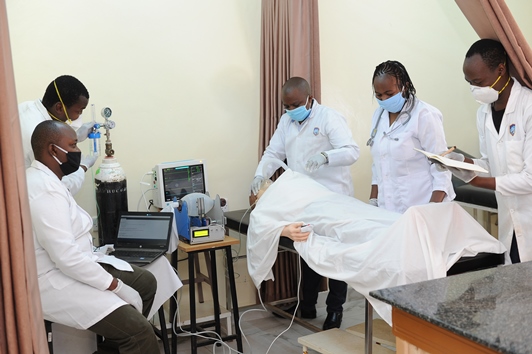 Joseph Gakuru, an expert in 3D printing, has been leading a team of innovators that  released a first prototype that uses a regular bag valve mask (Ambu bag), which is widely available in most healthcare institutions and ambulances and other locally available materials.
According to Joseph, the ventilator provides clinicians with the ability to closely control and monitor tidal volume, inspiratory pressure, bpm, and I/E ratio, and be able to provide additional support in the form of PEEP, PIP monitoring, filtration, and adaptation to individual patient parameters. The initial capacity is 30 units per week.