Welcome to Mount Kenya University Innovation hub where we nurture students dreams by helping them to transform them into modern day innovations.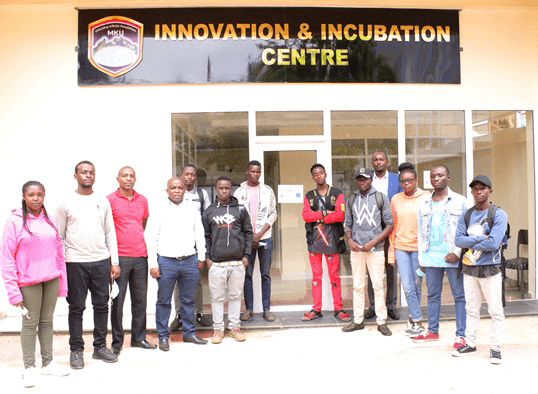 Since its establishment, Mount Kenya University continues to promote innovation agenda by nurturing innovations from both members of staff and students across all academic disciplines. The MKU Vice-Chancellor Research and Innovation Grant established in 2013 has been a pillar in sponsoring innovators through the internal student competitions enabling them work on their prototype by providing a seed grant.
The student innovators has also gotten a chance to showcase their innovations during the Agricultural Society of Kenya (ASK) and the National Commission for Science, Technology and Innovation (NACOSTI) Science week which are organized yearly. These efforts has yielded 20 innovations from both students and staff. The innovators in collaboration with MKU have registered for patents at the Kenya Industrial Property Institute (KIPI).
In this regard, with the expansion of the MKU Incubation Centre in collaboration with AHEAD project (2017-2021), the university aims at promoting innovation activities not only among its students and staff but also external stakeholders through student innovation competitions. These efforts will ensure that MKU contribute towards providing innovative solutions to increasingly societal challenges.
Quick Links: